The exploration of London housing and residential space standards at a real world scale. These tape downs in public space function as a platform for dialogue between those working with residential standards and the community who experience them. More can be found on 1:1 drawings twitter page. 
1:1 Collective collaborated on a global tape down with Sydney Architecture Festival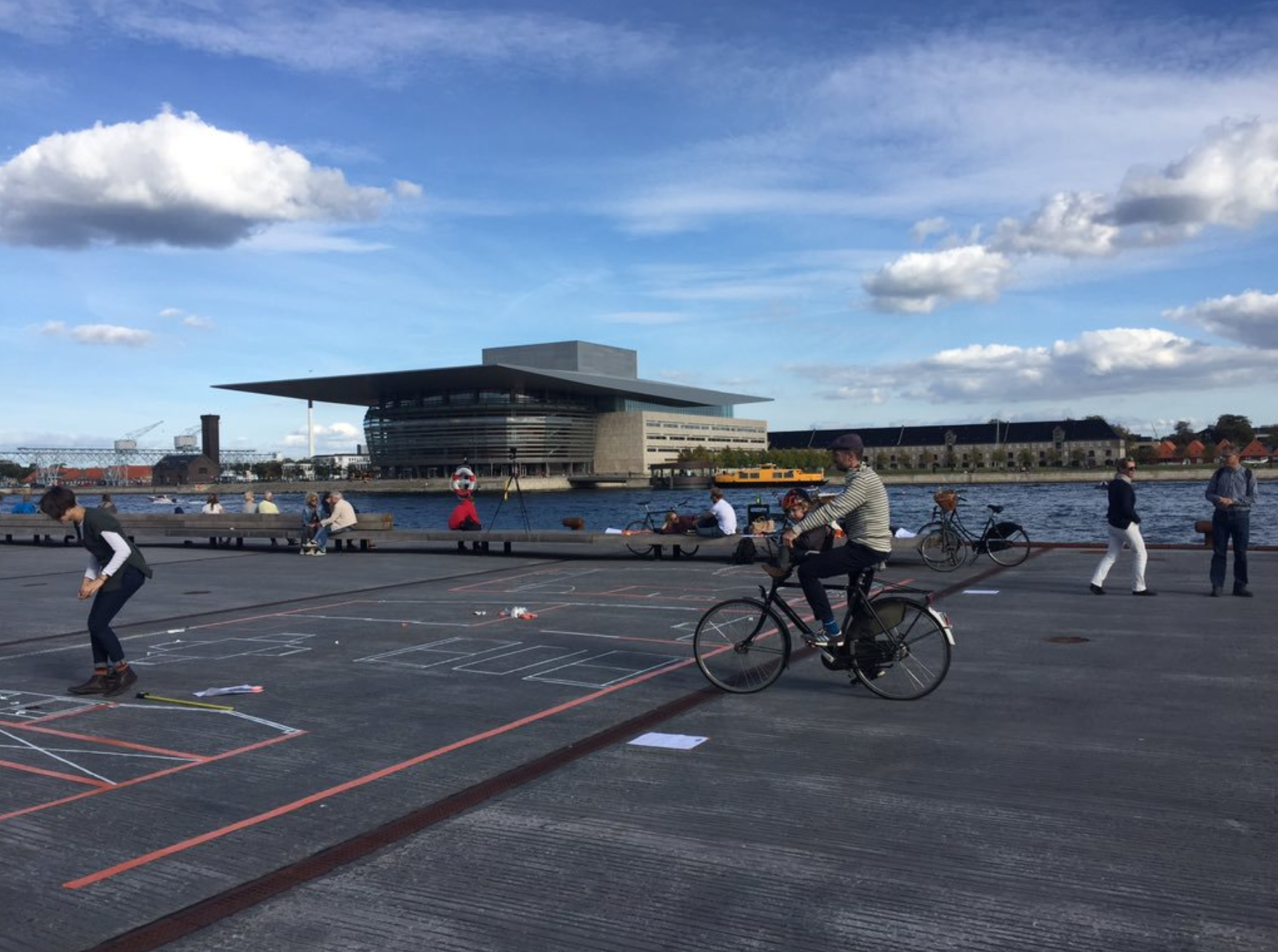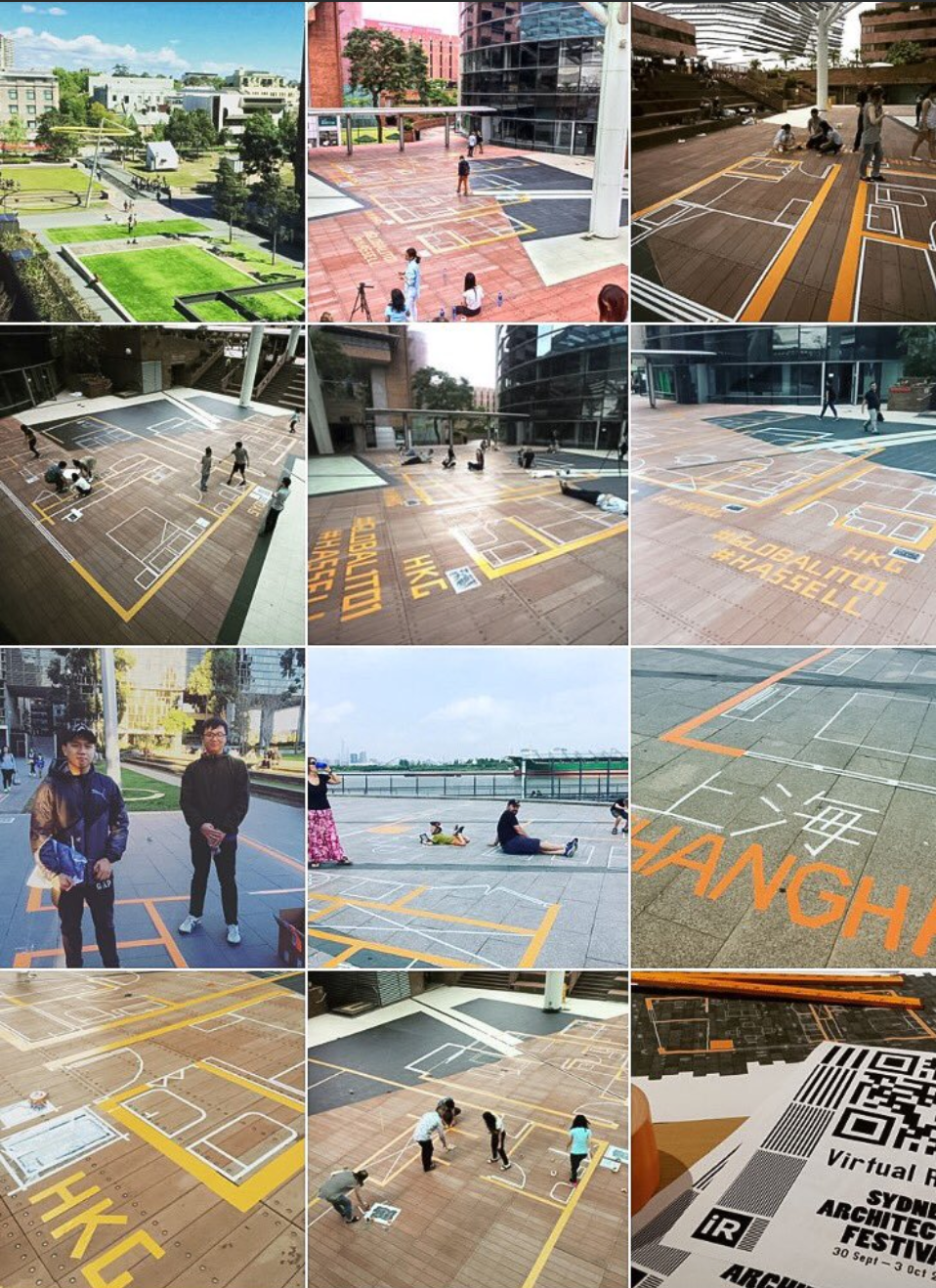 The Deptford X Festival Runner up for favourite installation of the festival

We were invited to create two installations for the Deptford X contemporary arts festival in south London over two weekends. During the first weekend we drew a typical 2B3P flat layout from a 1930s block on the adjacent estate, and on the second weekend we drew a 2B4P flat from a near by development. It not only provided a digestible comparison between the size of a 1930s flat and a modern day flat but also provided a platform for local residents to share their concerns and ask questions about the current housing developments in London.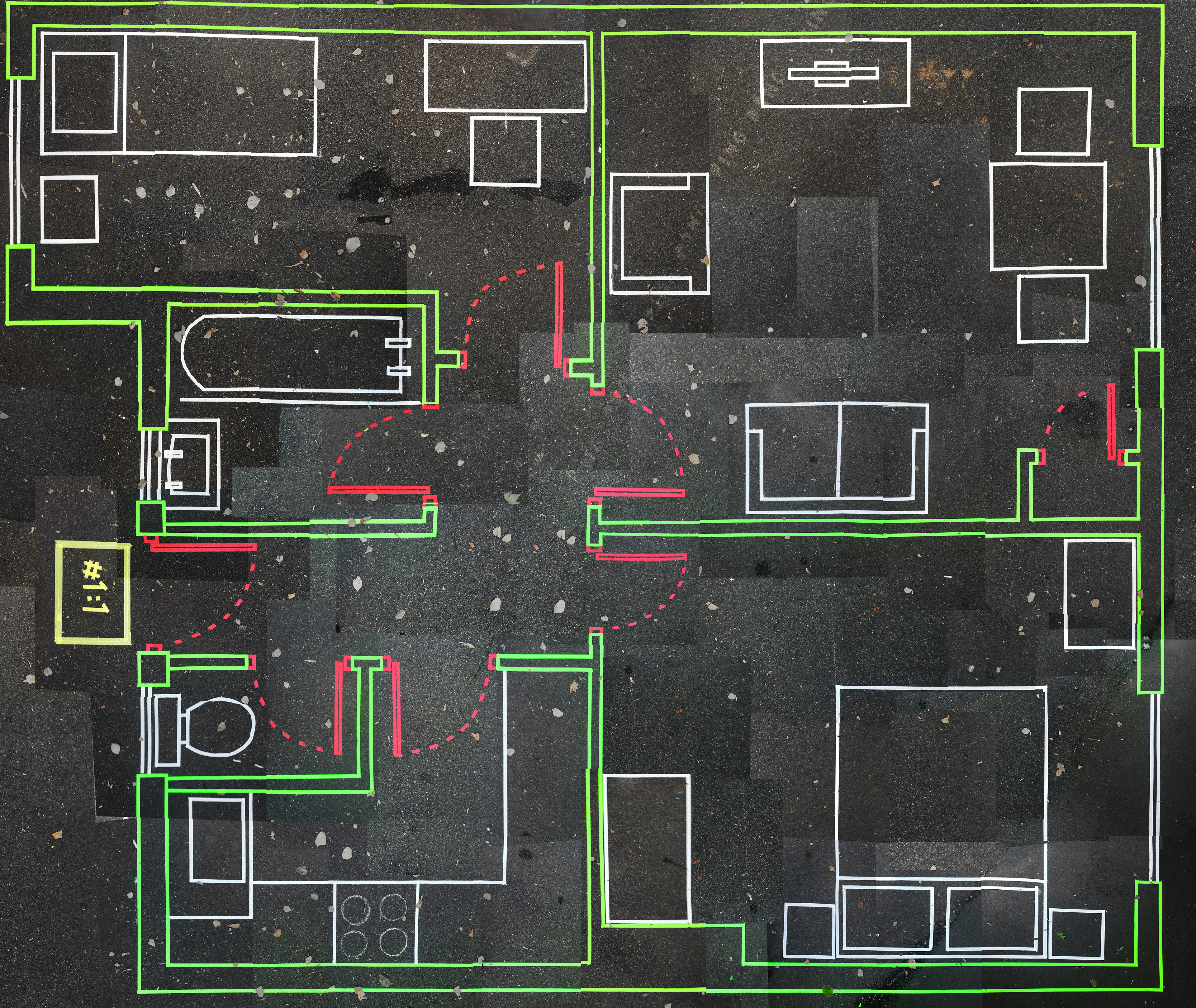 London tape downs have also included an efficient 1B2P London Housing Design Guide apartment at PTE Architects for the London Festival of Architecture in 2015.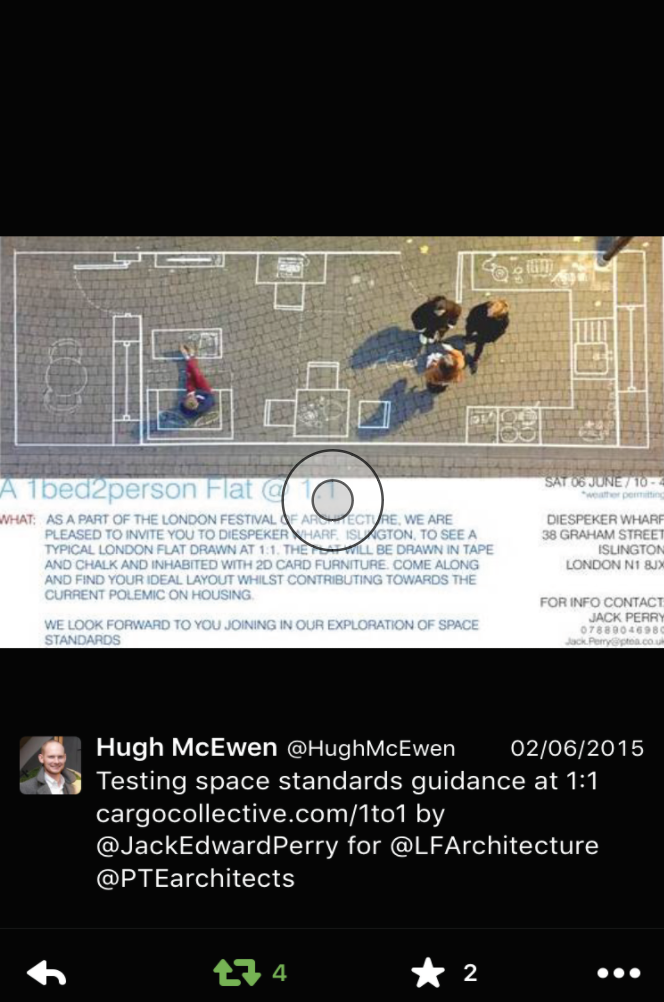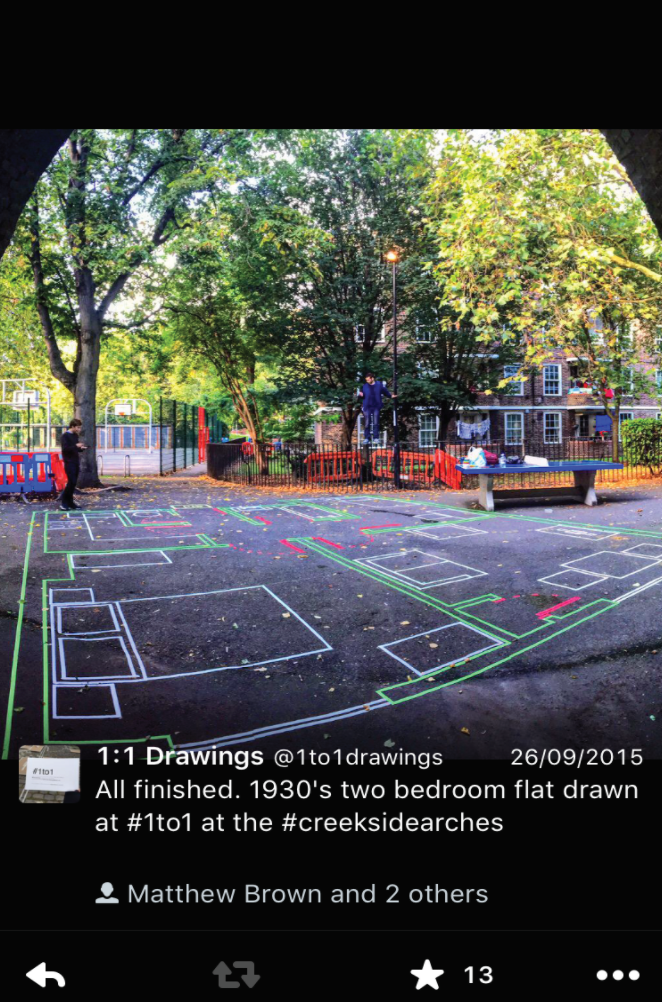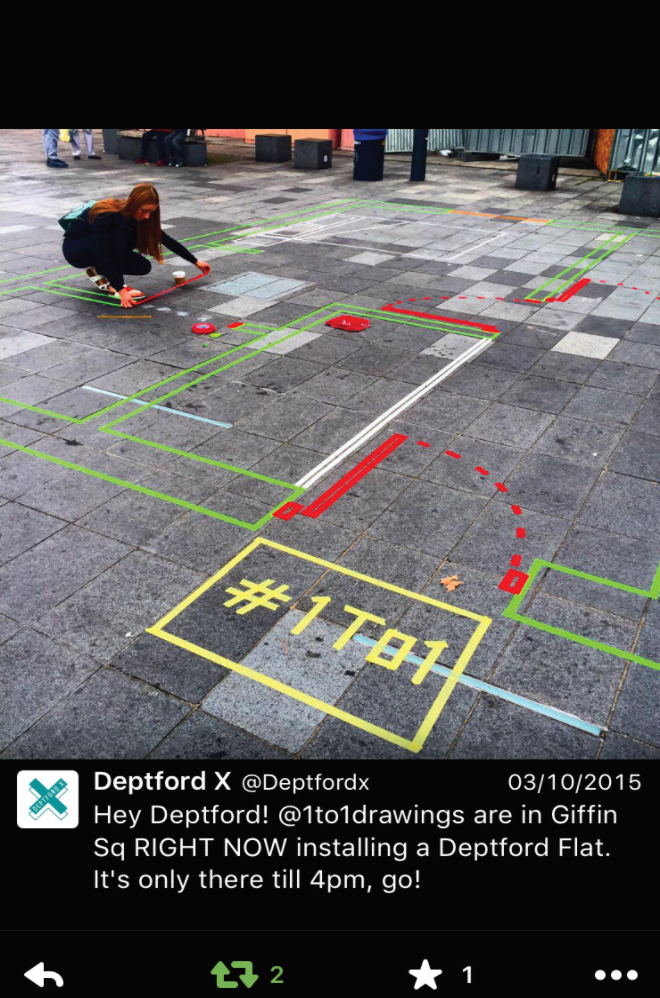 Tape at the Tate challenged the perception of public space along Londons Southbank. 
A thick white outline is all that was managed to be drawn until security requested with stop and remove the drawing. This image speculates on what the drawing could have looked like, if we were allowed to continue drawing where the perception of public space in the city is misguided.  
Instead we completed the drawing with light