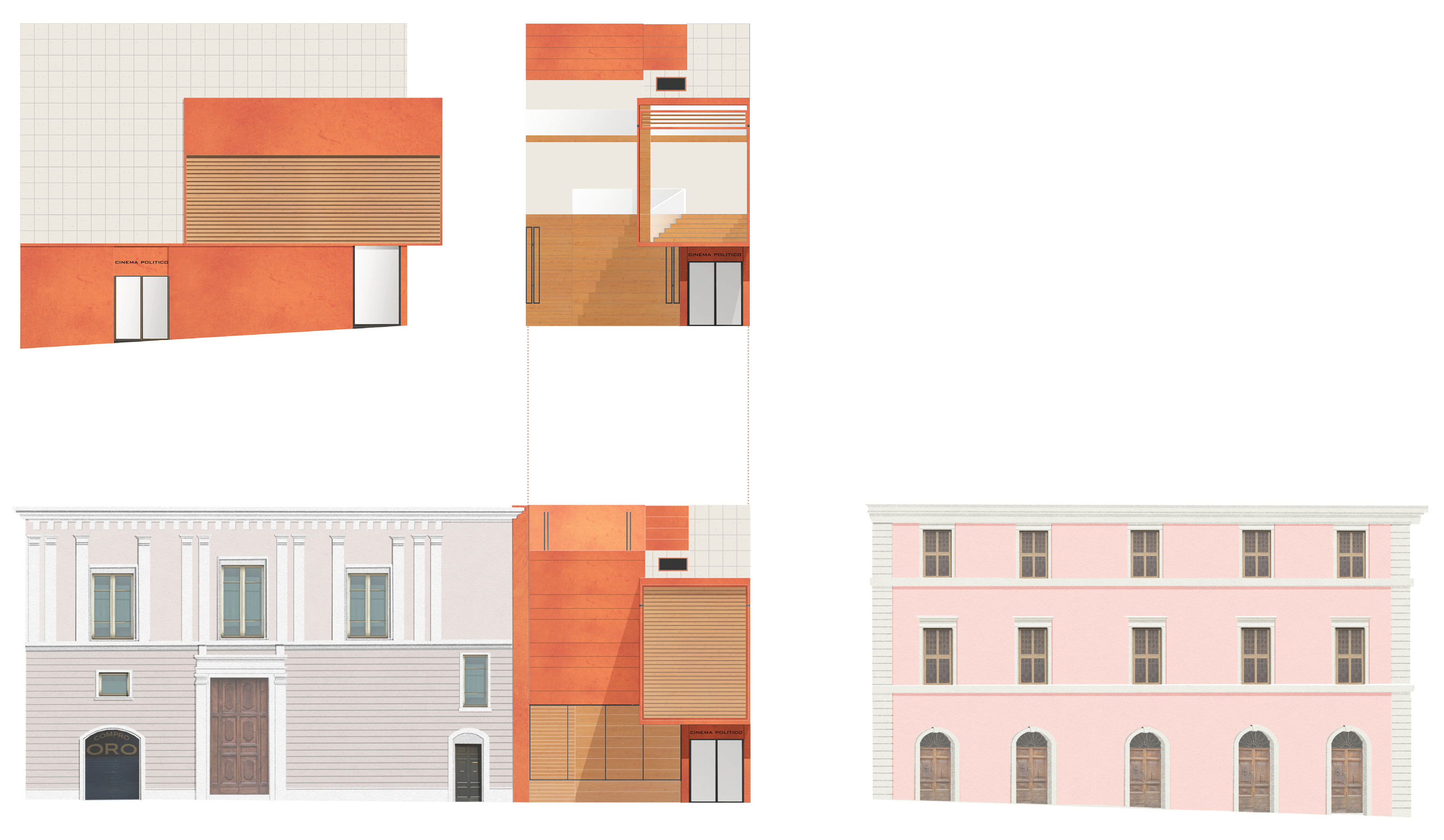 Political Cinema and Piazza 
Second Year BA, Oxford Brookes University
Brief: design a catalyst for local residents to freely speak and engage in the reconstruction of their city, L'aquila badly damaged in an earthquake in 2009, without concern for political corruption. 
The project introduces a public cinema, political film school and organisation for teaching, making and distributing unbiased political cinema to mobilize free speech in a corrupt political landscape. A space that directly enhances it's users lives by allowing them to protest against corruption and dissatisfaction with the governments involvement and progress in the reconstruction of L'Aquilla. 
The intervention is a multifunctional building to facilitate a public cinema, political film school and activist organisation offices. Due to site constraints and the space required by the programme the building utilises it's relationship with Piazza Palazo in the civic quarter of the city by projecting films into the square so that the

 film school can maximise its agency to be truly democratic and speak freely. By projecting the films made into the public space, the organisation affords greater autonomy in the most democratic spaces of all, the Piazza.